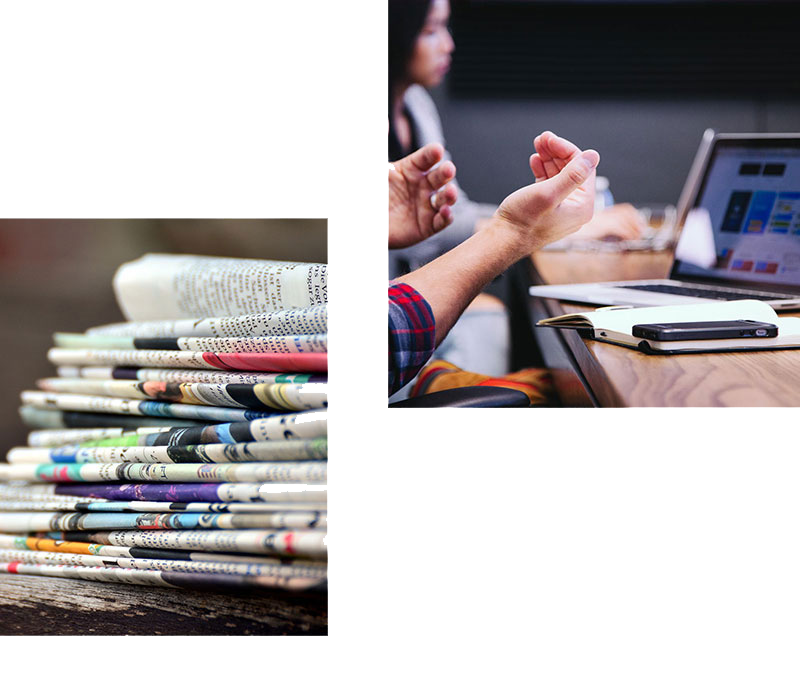 Since the beginning, our activity has been mainly devoted to technology, hi-tech industry and cultural heritage. Over the time the Media Relations activities in these fields have reached a large and focused know-how.
Today, the Agency's long-term media relationships cover a range of Italian and international targets, in the traditional printed media world, on-line newsrooms, social network. Services include: press offices and editorial calendar tracking; support to corporate and PR events, interviews, trade shows and customised meetings; monitoring of press echoes.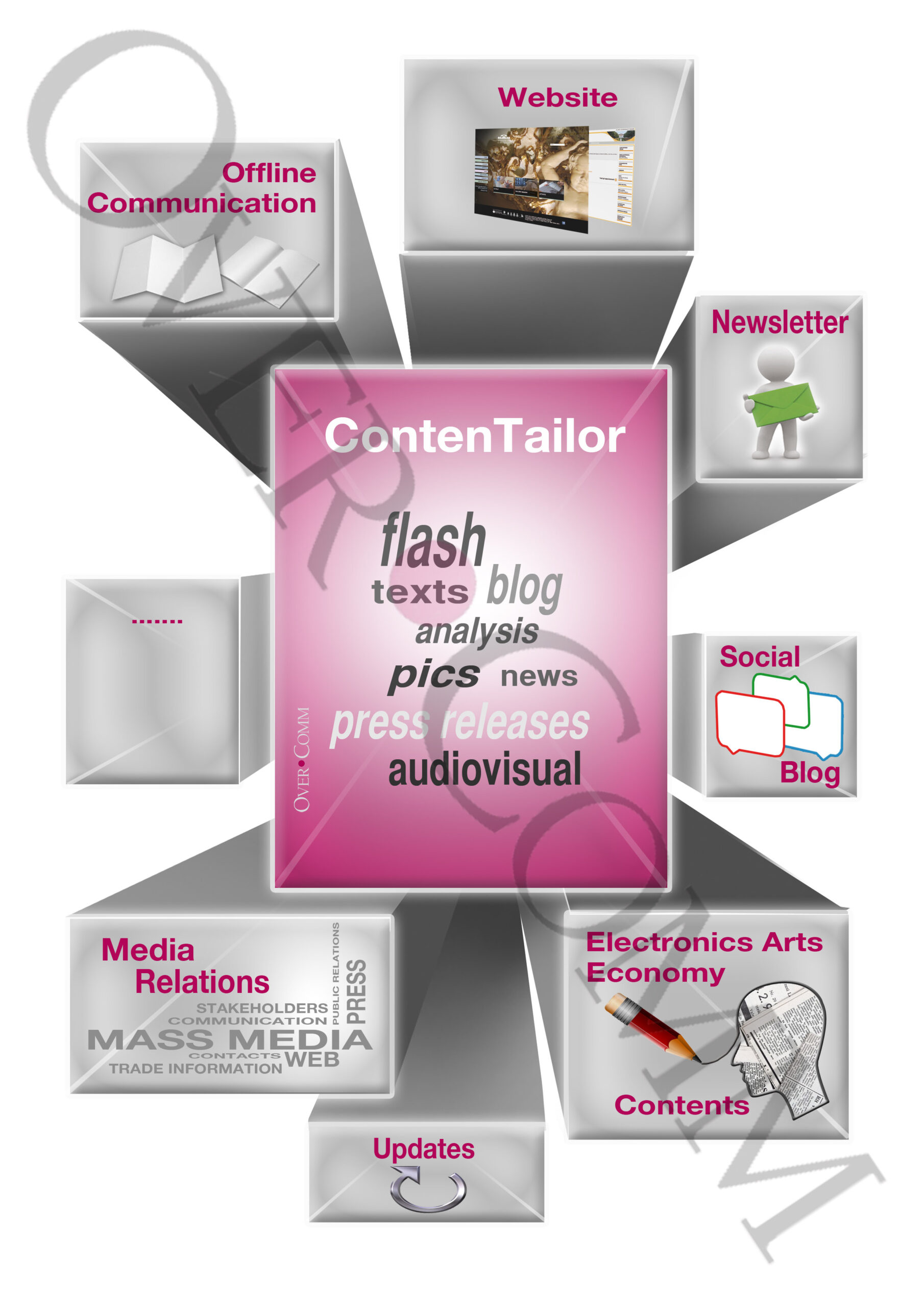 Drafting, consulting and organization of editorial contents for books, guides, brochures, corporate tools (house organ, periodical magazines…). Texts and iconographic research for websites, landing pages, video spots and corporate. Advertorials contents, texts for catalogues and promotional leaflets. Journalistic collaborations for technical, medical and legal articles, news, dossier, speeches, whitepapers and reviews. Existing contents' translation. Graphics and layout. Contents organization for press releases, storyline and white papers development, speech writing, press kit development and generation, product and customer relations, opinion pieces.

Events | Exhibitions | Expositions 

Corporate consultancy for exhibitions, events and conventions design, organization and setting; press office.
A number of international Companies have required the Agency's consultancy to organize press meetings in important trade shows and when designing and put in place their exhibition areas.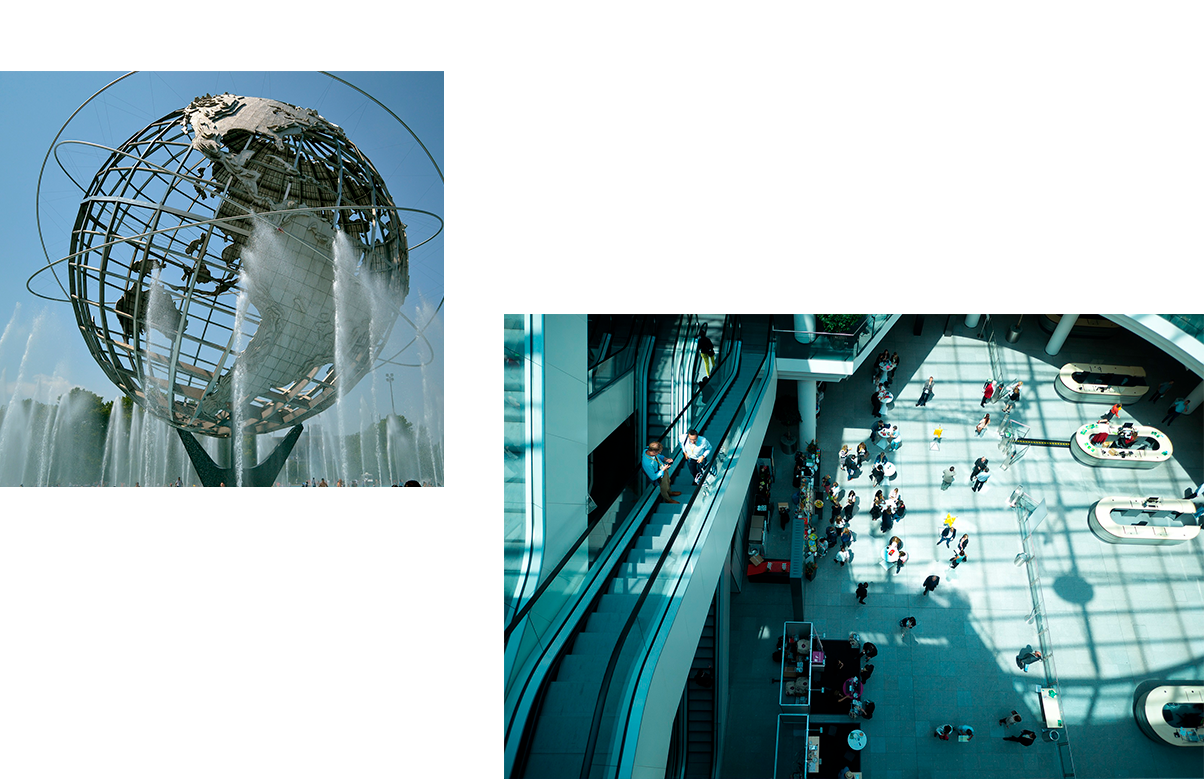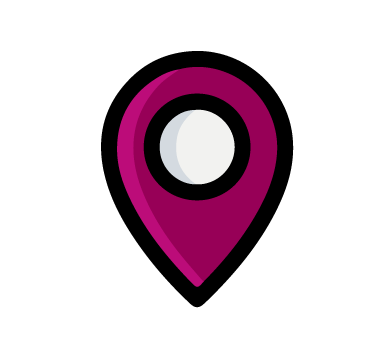 Territorial marketing initiatives
Getting to know the customer by wearing his shoes. We have always based our consultancy on the knowledge of our Clients, aimed at customizing and fine-tuning the approach with their audiences.
The customer | supplier and, even more so, the user | public entity relationship is not just a commercial or an institutional issue. It is enriched thanks to the personalization of all contacts. It becomes a success when transformed into a resources and strategies interactive tool.
Over the years, Clients have requested our consultancy to identify and analyze their target audiences, to prepare niche or large databases, and also to verify exhibition leads. On these bases we have built and/or supported diversified events, devising the proposals, identifying the guests, managing their reception, promoting the appointments.